FTSE 100 gains as UK construction hits six-year high – business live | Business
cramzine
0 Comments
Business, Construction, Coronavirus, Currencies, European Central Bank, Federal Reserve, FTSE, gains, High, hits, live, sixyear, Stock markets, US economy

10:37
The London Stock Exchange Group (LSEG) is looking into an outage at Refinitiv, its newly acquired data company, which has shut down its market data feed.
The problem has left traders and analysts (plus news organisations like Reuters and, ahem, the Guardian) reliant on other sources for market data.
LSEG's £22bn purchase of Refinitiv from Thomson Reuters only completed at the end of January, and integrating the businesses is a key challenge for the company.
Refinitiv said (via Reuters):



We're aware of an issue disrupting our service to customers.

We are currently investigating the cause of the issue and working hard to resolve the problem. We apologise to customers for the disruption.

10:12
JP Morgan's boss yesterday wrote that the US economy was approaching a possible "Goldilocks moment". The same might well be true for UK construction.
Government spending on infrastructure, continued support for house buyers and consumers with money in their pocket appear to be creating auspicious conditions for builders.
Whether that can last beyond the end of the furlough scheme supporting British wages in September remains to be seen.
Max Jones, director in Lloyds Bank's infrastructure and construction team, said:



Confidence is high among contractors. Little wonder, with infrastructure work boosting order books and enabling firms to plan ahead.

The full effects of the pandemic will likely not hit until later in the year when government support measures are withdrawn, but those in the industry feel well-placed to weather the storm.

The vaccine's successful rollout so-far should also provide a boost to the commercial segment – the sector's main laggard – as offices and shops reopen
Steve Plaskitt, a partner at MHA, an accountancy firm, said the chancellor's spring budget has stoked the fires of the construction industry with policies that will keep house prices higher. He said:



The spring budget was a boon for both house buyers, who stand to benefit from the extension and phased ending of the stamp duty holiday, and house builders, who will hope that the government's guaranteed support for 95% mortgages until the end of 2022 will drive demand.

The government's infrastructure spending, such as the £27bn earmarked for roadbuilding, is also impressive and will create much needed stimulus for the industry. Collectively these measures will underpin performance in the sector for the months ahead.
Plaskitt does question whether the pandemic will change longer-term conditions for the industry, including Britons' apparent affection for high-rise city living and jobs in expensive city-centre office blocks.


09:55
There was "robust growth" across UK construction for residential, commercial and civil engineering projects, IHS Markit said.
It was in housebuilding that demand was the hottest – although it was only the fastest output expansion since last July for a housing market that is perennially short of stock.
Yet the readings for civil engineering and commercial construction were both the highest since the second half of 2014.
The industry's near-complete shutdown at the start of the pandemic (see the massive dip in the below graph) has been counteracted by boom time as builders look forward to a fast recovery.

09:47
UK construction activity rises at fastest since 2014
The UK construction industry expanded at the fastest pace in six-and-a-half years in March, according to a closely followed survey.
The construction purchasing managers' index (PMI) rose to 61.7 in March, up sharply from 53.3 in February, according to data provider IHS Markit.
It was a "surge" in output, said Tim Moore, economics director at IHS Markit. He said:



Total activity expanded to the greatest extent for six-and-a-half years as residential spending remained robust, commercial projects restarted and infrastructure contract awards moved ahead.

Improving confidence among clients in the commercial segment was a key driver of growth, with development activity rebounding in sectors of the economy set to benefit the most from the improving pandemic situation. The increasingly optimistic UK economic outlook has created a halo effect on construction demand and the perceived viability of new projects.
Updated


09:24
Looking around markets this morning the positive tone set by the Fed last night appears to be holding up – albeit mildly.
The FTSE 100 is hanging onto early gains: it is up by 0.3% after the first hour of trading at about 6,908 points.
Germany's Dax has edged up by 0.1%, while shares on the Cac 40 in Paris are up by 0.4%.

09:12
An interesting story this morning on Prosus, a Dutch technology investor. It is not a household name in the UK (although it did try to snap up Just Eat before it merged with Takeaway.com) but it has just made a big move: one of the biggest individual sales of a block of shares ever.
Prosus sold 2% of Tencent Holdings, the Chinese gaming and social media giant that owns WeChat, for $14.7bn (£10.7bn). Bloomberg said the only bigger block sale was the US Treasury department's sale of shares in the bailed out insurer AIG in 2012.
When companies sell holdings they often try to do so gradually over the stock market to prevent the share price from dropping, but they can also do it in one chunk privately.
Reuters reported the shares were sold at a 5.5% discount to Tencent's Wednesday close.
Prosus Chair Koos Bekker said:



In our view Tencent is one of the world's best growth enterprises. Since listing in 2004, it has consistently delivered value. Our belief in Tencent and its management team is steadfast, but we also need to fund continued growth in our core business lines and emerging sectors. Plus create some headroom for acquisitions.

We informed Tencent of our intention, which was understood and supported by them. We commit that we will not sell further Tencent shares for at least the next three years, in line with our long-term belief in the business.

08:46
The eurozone construction industry returned to growth for the first time since the start of the pandemic in March, according to a survey that adds to signs that the economic recovery from coronavirus lockdowns is underway.
The construction purchasing managers' index (PMI) from IHS Markit jumped from 45 points in February to 50.1 in March – just above the 50 mark that indicates the sector is growing.
New orders received by eurozone construction firms returned to growth in for the first time in 13 months in March, IHS Markit said.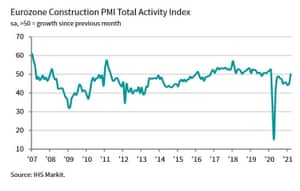 Usamah Bhatti, an economist at IHS Markit, said:



Eurozone construction companies reported fractional growth in March, marking for the first increase since the pandemic disrupted activity across the bloc throughout 2020.

Incoming business also expanded in the latest survey period, as the appetite for new construction projects in the eurozone began to return, reportedly in public sector work.

08:24
Asos profits triple as pandemic boosts sales

Mark Sweney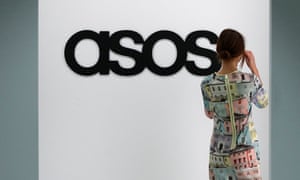 Asos has more than tripled first half profits to a record £113m and raised full year expectations as the online retailer continues to prove to be a major winner during the pandemic.
The company also said that the Topshop, Miss Selfridge and activewear brand HIIT brands, acquired from Sir Philip Green's Arcadia empire for £330m in February, have been "seamlessly" integrated into its online platform and have seen "great early customer momentum".
Asos reported a 253% year-on-year increase in pre-tax profits to £106.4m in the six months to 28 February, as total group revenues climbed 24% to £2bn.

08:19
Australian government monitoring GFG steel developments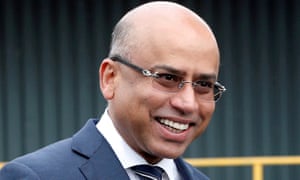 Australia's government has signalled that it may consider providing financing to mining operations owned by GFG, the metals conglomerate owned by Sanjeev Gupta, which faces further legal action seeking to wind it up.
Gupta's metals empire has come under intense pressure after its key lender, Greensill Capital, collapsed. Gupta has been scrambling to find new lenders to replace as much as $5bn (£3.6bn) lent by Greensill.
Credit Suisse, the bank which funded Greensill's loans (and which is facing its own pressures), this week filed to liquidate two of GFG's Australian businesses. Credit Suisse has already made a similar move in London.
Citibank, acting on behalf of Credit Suisse, applied for courts in New South Wales to wind up Onesteel Manufacturing, which operates the Whyalla steel operation in South Australia, and Tahmoor Coal.
Simon Birmingham, Australia's finance minister said the government was monitoring developments, with an initial hearing not scheduled until 6 May. Reuters reported that he told ABC radio on Thursday:



Governments are monitoring this situation very closely and indeed doing the type of contingency thinking and planning that that would be prudent in these sorts of circumstances.
He said financing options provided the last time the steelworks moved into administration were being considered.



Our government continues just to make sure we are looking at those examples from the past and being mindful of how we could respond if we need to.

07:49
Introduction: Markets gain after Federal Reserve points to longer support
Good morning, and welcome to our live, rolling coverage of business, economics and financial markets.
The one constant through the coronavirus crisis has been the willingness of the Federal Reserve and other central banks to stand behind markets. They were at it again last night in Washington, with minutes from the latest monetary policy meeting giving the soothing message that support is here to stay.
Stock markets in Europe rose on Thursday in early trading after the Fed said it expected to keep loose monetary policy for "some time" until conditions improve sufficiently. The FTSE rose by 0.3% in opening trades on Thursday morning, while the Stoxx 600 index of big European companies gained 0.4%.
Lael Brainard, a Fed governor, told CNBC that policymakers expect "considerably better outcomes on growth, and employment and inflation" in coming months. "But that is an outlook," she said. "We are going to have to actually see that in the data," and with millions of jobs still missing due to the pandemic "we have some distance to go."
Naeem Aslam, an analyst at Avatrade, an online investing platform, said:



Traders have finally understood that there will be no early exit from loose monetary policy. The US economy needs to recover fully, and it will be some time before that happens.
Markets have appeared to shrug off the latest concerns over the AstraZeneca vaccine. UK regulators recommended not giving that particular vaccine to the under-30s because of a risk – albeit vanishingly rare – of blood clots.
This morning in the UK online clothing retailer Asos has delivered a 253% increase in profits thanks in part to a net benefit from Covid.
Miner Anglo American has said it will demerge its South African thermal coal operations.
The agenda
8:30am BST: Eurozone construction purchasing managers' (PMI) survey (March; previous: 45)
9:30am BST: United Kingdom construction purchasing managers' (PMI) survey (March; previous: 45)
12:30pm BST: European Central Bank monetary policy meeting account
1:30pm BST: US initial jobless claims (week of 3 April; previous: 719,000; consensus: 680,000)
Updated