Tyre Nichols arrest video and Memphis police news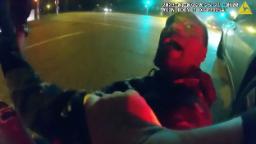 Protesters across the US are preparing to march and rally Saturday, one day after the release of video showing the horrific police beating of Tyre Nichols in Memphis, Tennessee.
The graphic video of Nichols' violent arrest drew outrage from across the country. Protests formed Friday night, with people in several cities taking to the streets and raising signs bearing Nichols' name.
Saturday's marches and rallies are expected in Memphis; Boston; Baltimore; Pittsburgh; Salt Lake City; Athens, Georgia; Los Angeles; San Francisco; Sacramento; Portland and Columbus, Ohio, among other cities. Most will occur in the afternoon or evening.
Friday's demonstrations: In Memphis, protesters shut down the Interstate 55 bridge near downtown, chanting, "no justice, no peace," according to a CNN team on the scene. There were no arrests stemming from the night's demonstration, police said.
Protesters near Centennial Olympic Park in Atlanta repeated Nichols' name and demanded justice.
In New York, skirmishes broke out between several protesters and police officers as demonstrators crowded Times Square, video posted to social media shows. Three demonstrators were arrested, one of whom was seen jumping on the hood of a police vehicle and breaking the windshield, the New York Police Department said.
Protesters also gathered in Washington, DC, at Lafayette Square to demand justice for Nichols, according to social media video.
Along the West Coast, protesters marched in Portland, Oregon, and San Francisco, California, carrying signs that read, "Justice for Tyre Nichols" and "jail killer cops." Demonstrations were also held in downtown Los Angeles.